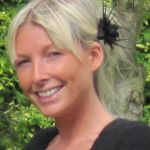 Strawberry recipes - 75 recipes
By S.McIntosh
This beautiful, bright red juicy fruit is bursting with sweet flavour and goodness, containing plenty of vitamin C!
Strawberries are a summer fruit, but can be frozen to make fresh strawberry recipes all year round - remember frozen fruit keep most of their goodness so don't feel bad freezing them if you have too many.
When in season strawberries are delicious just by themselves or with a little whipped cream! Sprinkle a large bowl with a couple of teaspoons of sugar and place in the fridge for a few hours if you want them extra juicy! Or use strawberries to make desserts, milkshakes, ice cream or smoothies...
Google Ads
Chef Tips and Tricks
How to trim and tie a roast
In this video, we show you the best way to trim and tie a roast, all by yourself! You don't need the butcher or supermarket to do it for you when it's so easy to do it at home.
Top rated Strawberry recipes
More Strawberry recipes