All About Citrus
Google Ads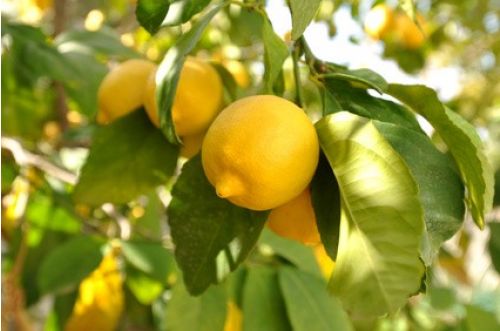 The citrus fruit family is rich with fruit loved the whole world over. Oranges, lemons, and grapefruit are amongst its most famous members, bursting with flavour and freshness. Not only are these fruits delicious, they work wonderfully in cooking and benefit your health to boot!
Long known for having healing properties, the fruit in the citrus family contain high levels of Vitamin C, potassium, fiber, and magnesium. Additionally, because they are plant based, citrus fruits contain no fat, cholesterol or sodium, thus making these fruits important to people fighting obesity and dietary illnesses.
In Season
Citrus fruit is available in most places throughout the year, as a lot of the produce is imported from warmer climates. Whether you're buying them in a supermarket or a farmer's market stall, they'll be good enough for anything. Thus is the beauty of the thing, you can turn them into juice, add them to cakes, dry them out for pot-pourri, the opportunities are endless.*
Oranges - Available all year depending on types (Navel, Valencia, Cara Cara Navel and Moro)
Lemons - Available all year for two types (Eureka and Meyer), only from January to June for lemons with no seeds.
Limes - Available all year.
Grapefruit- Available depending on types.
Tangerines, Tangelos, and Mandarins - Available in the beginning of the year (January to May/ October to January).
How to Pick
You're not meant to do this, but give the fruit a little squeeze when you're in shop. The fruit that'll give way a bit is the one to go for, this means it'll contain some juice (i.e goodbye dry segments!). You'll be able to use these for cooking, juicing and grating.
If you're wanting to add some zest to a recipe, roll the fruit under your palm, the flesh will detach itself from the rind making it softer to grate.
How to Cook
Adding the zest of any citrus fruit to your recipes will give them an added flavour. Balancing out very sweet desserts with lemon is a great way to reduce the sweetness, that can become sickly. Adding lemon to jams for example will balance out the sweetness of the sugar your put in. You can also use them as savoury seasoning, lemon makes an amazing partnership with salt and fish, again with balancing act.
Adding citrus to drinks is also a great way to consume these metabolism boosting drinks. Flavouring water, decorating cocktails, and as add-ins to hot drinks, citrus fruit delivers the flavour and the goodness every time!
How to Store
Citrus fruit will keep for a couple of days after purchase in a fruit bowl, but you're best put it in the fridge. Refrigerating them will prolong their shelf life for about a week longer, Refridgerate citrus fruits away from other vegetables as they do not mix well, we suggest putting them in a separate compartment or in a plastic bag.
Another way to store fruit is if you have peeled it, place the leftover segments in a shut container, they'll keep for 2-3 days longer.
We like
Orange, Bean & Grapefruit Salad
Lemon Sole with Caper & Parsley Dressing
More articles on the same theme