All About Carrots
Google Ads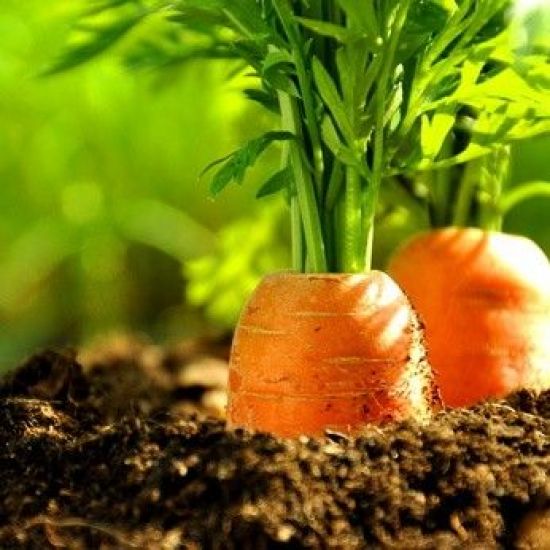 I car-rot understand all these puns!


Carrots
'Eat your carrots! They're good for your eyesight!' The idiom of the almighty carrot is not just an old wives' tale.
In fact, the carrot is not only beneficial for your eyesight but this vegetable, burtsing with antioxidants, has other proven benefits for cardiovascular health and cancer-fighting agents.
Carrots contain carotenoids: alpha-carotene, beta-carotene and lutein. Carotene is often used to enhance the color of poultry and egg yolks and is the reason orange carrots are so bright and vibrant.

In Season
The carrot is an orange-red root vegetable grown for its edible root. They may be a bit round or slightly elongated in form. Carrots are available year-round in North America.

How to Pick a Carrot
Carrots are available in four different varieties: red, purple, white or golden, and of course, orange.
When purchasing fresh carrots, be sure to pick carrots with vibrant green stems. Their texture should be firm and not flexible.
Storing Carrots
First things first, remove the stems. Rinse and carefully store in loose plastic wrap. Carrots should keep for a few weeks if properly stored in your refrigerator.

How to Cook Carrots
To retain maximum flavour and nutritional profiles, the carrot should never be peeled or scraped. This is because the majority of the vegetable's vitamins are found in the skin. To avoid pesticides of non-organic products however, be sure to thoroughly wash your carrots.
Used raw, carrots can be finely grated into a dish, or coarsely grated in a salad. Carrots can also be cut in numerous ways: sliced into wedges, diced into circles or julienned.

We Like It With
Served alongside veal heart.
More articles on the same theme