All About Grains
Google Ads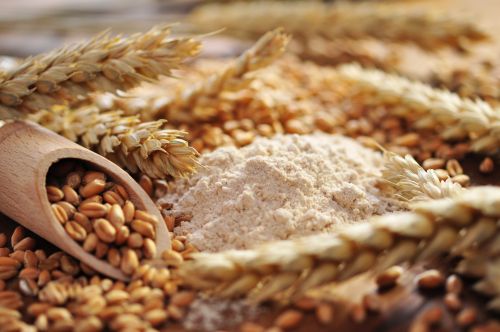 Cereal (the grain, not the breakfast) is cultivated as grass for its highly fibrous grain.
The grains are grown in vast quantities and provide more food energy than any other type of crop, wolrdwide.
Cereal grains (whole grains) are rich source of vitamins, carbohydrates and protein. Nowadays you are more liekly to come across the refined variety (white rice, white bread, white pasta) than those rich in whole grains.
In Season
Lucky enough for us, cereal grains are picked for us when farmers tend to their crops. Depending on what grain they are growing, they will need to sow the seeds early enough so their crops can mature, harvesting will then take place before the winter (May to July) and before the following spring (August to September).
How to Pick it
Most grains are readily available in all supermarkets so you should be able to find them. A lot of these however are refined and processed, and have lost most of their nutritional value. Whole grains can be found in health food shops and are more expensive than their refined versions. Grains feature heavily in our modern day diets, but they do however have negative effects on us, they are high in gluten and lectins that can contribute risks to human health.
Grains that are widely available: rice, cereal, barley, quinoa, corn.
How to Cook
Most grains require a simple pot and some boiling water. Make sure you wash them before boiling as some of the husks may still be on the grain.
Fill a pan with water, bring to the boil, and add your grains. Cook for 10/15 minutes.
Remember that 1 measure of grain is equal to 2 measures of water, this is because the grains will expand in the cooking.
How to Store it
You can easily store dry grains in a cupboard, avoid contact with water until you are going to cook them.
Once cooke you can store grains in a container in the fridge for 3/4 days, using the leftovers in salads etc.
We Like It With
More articles on the same theme