All About Apple
Google Ads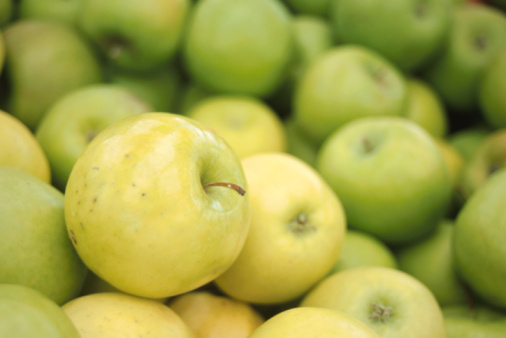 How do you make an apple turnover? Push it down hill.


An excellent source of fibre, as well as vitamins A and C, apples are a popular fruit, generally used in sweet dishes from pies to crumbles, jams and chutneys.
Despite there being thousands of apple varieties worldwide, ranging in colour from green, red and yellows, only a mere 12 varieties are sold in the UK.
Bramley, Grenadier and Ida Red are all considered to be cooking apples, which are larger and tarter than other varieties and thus perfect for baking.
How to Pick :

The vast majority of apples are picked between September and November. When selecting an apple make sure that it is firm, brightly skinned and without bruises or marks. An apple should also have an enticingly juicy aroma.
How to store:
While room temperature storage is completely fine, it is best to store apples in the refrigerator in order to ensure long term freshness.

How to Cook:

The apple's sweet flavoring makes it an ideal ingredient for almost any dessert. Apple pie is a longstanding American example of this. Apples can also be used in savory dishes and can be caramelized alongside pork and poultry.

We like it: