All About Fish
Google Ads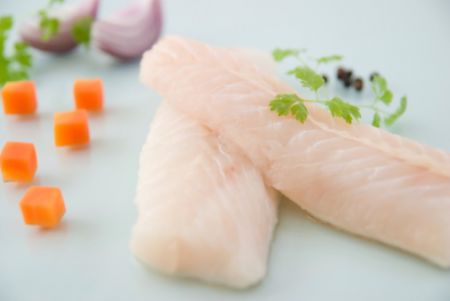 Cooking fresh fish requires you to know when best to buy it, aim for a time of the year when you can find them in ample amounts. Seasonality is key, especially in cooking where you want to get the best quality flavor out of the fish, but also for a profitable stock of fresh fish which you'll be able to get for decent prices!
In Season
We're lucky that some of our favourite fish are available for a couple of months at a time, in large enough amounts!
COD
High: January to March
Medium: April to October
Low: November to December
SALMON
High: June to August
Low: September to June
SOLE
High: January to May
Medium: May to November
Low: November to December
MACKEREL
High: January to April / June to November
Medium: November to December
Low: April to June
TROUT
High: May to July
Low:July to May
TUNA
Medium: Throughout the year
How to Cook it
Lightly salted and still tasting of the ocean, cooking fish is a very quick way of getting much need minerals in your body, regularly eating fish will provide you with a balanced diet rich and help reduce the risk of various diseases and disorders. However alot of people are afraid of cooking the delicate meat for fear of plating up an overcooked slice of filleted fish, but once you've cooked it and you get the hang of timing, you'll know how to cook it forever!
Here are some of the delicious ways to cook fish:
- Bake. Lightly oil a sheet of greaseproof paper, pop the fish on, season, and bake for approximately 10 minutes depending on the thickness of the meat.
- Pan fry (for a crispy and tender result). Heat up a bit of oil in a pan, add fish to the pan, leave to cook for about 5 minutes on each side.
- Steam. Bring a pan of water to the boil, layer a sieve with some greaseproof paper and place the fish into the pan, season,, and cover for about 10/15 minutes (depending on thickness).
- Grill (BBQ or oven). Heat your grill for about 10 minutes, brush lightly with some oil so the fish doesn't stick, place the fish on the grill and cook for about 5/6 minutes on each side.
How to Store it
Once you buy fresh fish, its best you cook it the day of purchase or freeze immediately.
If you choose to put it into your fridge, make sure you cover it in a plastic ziplock bag, it will keep for 1 to 2 days.
If you have already cooked the fish and you are simply storing leftovers, put them in a container, they'll keep for 3 to 4 days.

We like it with
Sautéed Haddock with Summer Veg
More articles on the same theme