All About Shellfish
Google Ads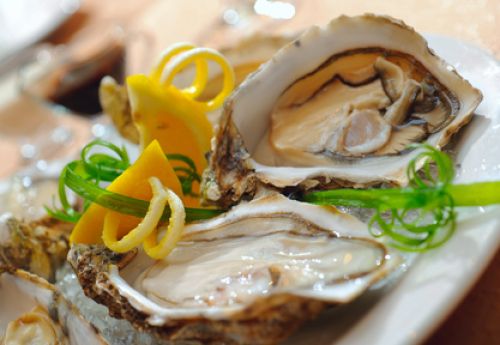 As long as you don't drown them in butter or deep fry them, shellfish can be one of the healthiest foods around.
While some people have very bad allergic reactions to seafood, it can also be a delicious source of lean protein. Containing nearly the same health benefits as fish, seafood is rich in minerals and vitamins.
The culinary term shellfish refers to aquatic invertebrates that have either a shell or carapace. Shellfish can be harvested from bodies of both fresh and salt water, though typically are from the latter.
There are three classifications of shellfish: crustaceans, molluscs and echinoderms.

Crustaceans

Marine crustaceans are the most popular and include: lobsters, langoustes, crabs and shrimps. The only edible fresh water crustacean is crayfish.
Crustaceans are best when purchased alive and prepared by you. They can also be purchased frozen, canned and ready cooked. The highest quality crustaceans are the heaviest.

How to Cook Crustaceans
Crustaceans can be cooked, boiled, poached, grilled or served in a bisque depending on the particular type.
We like Them
Surrounded by succulent and cheesy noodles of macaroni
Molluscs

'Molluscs' is the culinary and fishery term for shellfish such as muscles, clams, oysters, octopus and squids.

How to Pick Molluscs
Only molluscs that have closed shells or that close easily with touching should be prepared. If the shell remains closed after cooking, it should be discarded and not consumed. One must also never consume any seafood that smells off.

We like them with:
Served up in creamy new England chowder
Echinoderms

Echinoderms are not as popular as the other two categories of shellfish, but can undoubtedly be found at your local sushi shop. 'UNI', sea urchin and sea urchin roe are Japanese delicacies.
More articles on the same theme