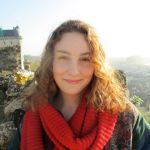 Lentil soup recipes - 11 recipes
By JillG
During my time as a vegan (which came to an abrupt halt when I moved to Paris), I found lentil soup to be a savoir when I was tired or had an empty fridge. I could prepare it in advance, keep it in the freezer, and defrost it for an easy weeknight dinner. Of course, I couldn't leave it behind completely just because Paris is not particularly vegan-friendly (yet)! Along with my trusty minestone recipe, lentil soup makes frequent appearances in my kitchen! Did you know that lentils are packed with a mighty nutritional punch? Go ahead! Take them on!
Google Ads
Chef Tips and Tricks
How to trim and tie a roast
In this video, we show you the best way to trim and tie a roast, all by yourself! You don't need the butcher or supermarket to do it for you when it's so easy to do it at home.
Top rated Lentil soup recipes
More Lentil soup recipes