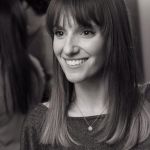 French toast recipes - 13 recipes
By Laurapackham
French Toast. My special occasion signature plate, generally served in bed. My secret French toast recipe, is brought out on a tray every anniversary, Mother's Day, birthday, heck, I bring it if you've got a cold.
It is believed that French toast has its origins – you guessed it – in France when 'pain perdu' (lost bread) was revived into this now popular recipe. Eggs were added to return moisture to the stale bread and voila! Breakfast is served. We Brits have another, more literal term for the recipe, known as 'The Poor Knights of Windsor', which is a bit of a mouthful, but a delicious one at least.
Google Ads
Chef Tips and Tricks
How to trim and tie a roast
In this video, we show you the best way to trim and tie a roast, all by yourself! You don't need the butcher or supermarket to do it for you when it's so easy to do it at home.
Top rated French toast recipes
More French toast recipes