Trekfast Competition
Google Ads
This competition has finished. See our new and upcoming competitions here.




Are you ready to boldly go where nobody has gone before... with your breakfast?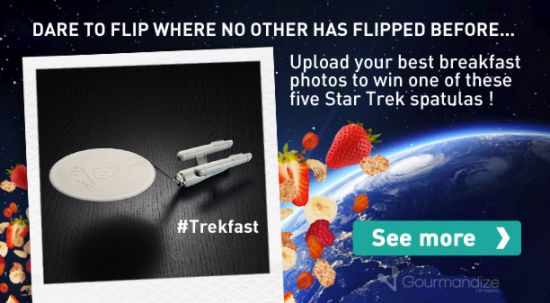 Gourmandize UK & Ireland has launched the ultimate breakfast competition into the stratosphere, in search of most creative photo of your morning meal!
It's easy to enter! All you need to do is take a photo of your Trekkie Brekkie! Take a snap with your phone or camera of what you eat in the morning, and 5 winners will receive a Think Geek, USS Entreprise pancake flipper spatula! The most original photos win!
Here are the rules how to take part!
1/ Like our Facebook and Twitter page.
2/ Upload your photo to our Facebook or Twitter page @gourmandizeUK
3/ Hashtag it #Trekfast!

Enter as many times as you like, by sharing as many photos as you wish! Let your imagination take you to outer space and show us your most original brekkie!
Taking off May 23rd - Terminates June 2, 2014
Win a Star Trek U.S.S Enterprise Spatula courtesy of ThinkGeek!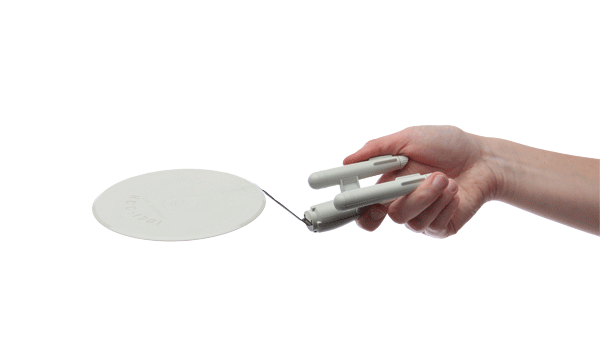 While you're not able to explore outer space with it, the spatula will allow you to reach culinary galaxies never discovered before! You may finally dare to flip food like Kirk would with this enterprising spatula!


Product Specifications


- Spatula looks just like the USS Enterprise.


- Officially licensed Star Trek collectible.


- Materials: Zinc alloy metal & BPA-free silicone.


- Dimensions: Saucer section is 6" in diameter.
The Trekfast Breakfast Photo Competition is proudly sponsored by ThinkGeek.



Competition terms:
No purchase necessary
Entries must be ORIGINAL & APPROPPRIATE photos
All members must be 18 years of age to compete.
This competition is open to residents of the United Kingdom & Ireland.
Contest ends 02/06/2014, 00:00 GMT
Number of winners: 5
Winner criteria selection: The 5 winning photos are selected by originality of the photo, chosen amoung participants having:
1/ liked the Gourmandize UK Facebook page and followed the @GourmandizeUK Twitter page
2/ posted an original photo of a breakfast meal.

Please read our complete terms and conditions before participating.
More articles on the same theme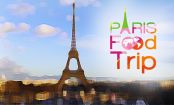 The Paris Food Trip 2014 Challenge