Not just an offer for mugs!
Google Ads
Sorry, this offer now closed! Look out for new freebies coming soon!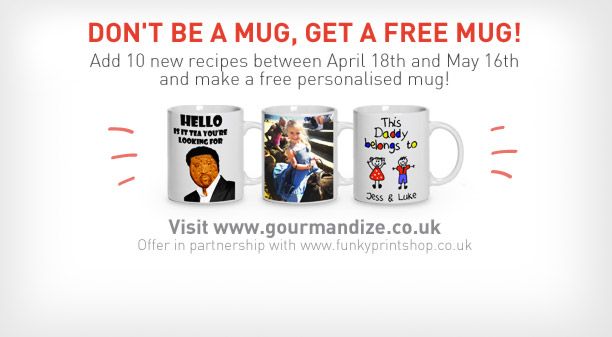 Free Personalised Mug for all members!
Does your mug go missing in the office? Are you constantly being asked one sugar or two?

Feel your mug just isn't you?
Express your style without saying a word by creating your own free mug at Gourmandize UK & Ireland.
Simply share 10 recipes and get yourself a funky mug to fill with a hot brew!*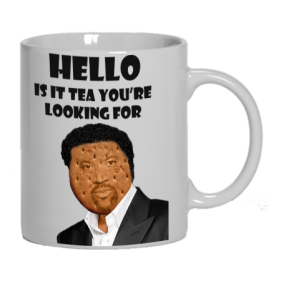 Use your own photos, colours and text to create your own unique mug!

Or choose from a wide selection of novelty designs including the "Keep Calm" collection, "My Family" collection, humour mugs, and more!
How to get your free mug
Sign-up or sign in and share 10 original recipes;


Email us at contact@gourmandize.co.uk to ask for your unique voucher code and we will send you all the necessary details how to order your mug.
No membership fees and no shipping fees, absolutely no costs!
Visit www.funkyprintshop.co.uk for a sneaky preview what you can order!
Got enough cups in the cupboard?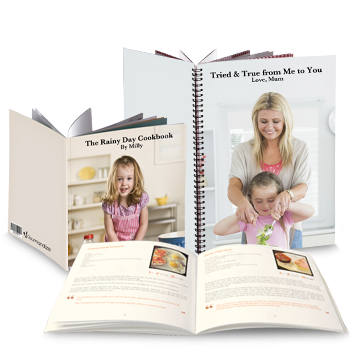 Create a free personalised
cookbook instead!
Whether they are your own culinary creations, family favourites or shared recipes between friends, your handy kitchen cookbook will be the perfect keepsake or gift to share with others.**
* The free mug offer only available for members who reside in the UK and Ireland only for shipping reasons and is available for members (existing and new) who submit 10 original recipes to the website between April 18th and May 16th, 2014. Gourmandize may refuse the offer to members having submitted copyright content. This offer is not compatible with the free cookbook offer. Members who would like to receive both free offers are required to submit a further 10 recipes to activate the voucher code to receive the second free gift (free cookbook or mug).

** Offer available for all existing members with a valid free book voucher code and all new members who sign up to the website. If you are a current member and your code has expired, please contact us at contact@gourmandize.co.uk.
More articles on the same theme