New and improved book design!
Google Ads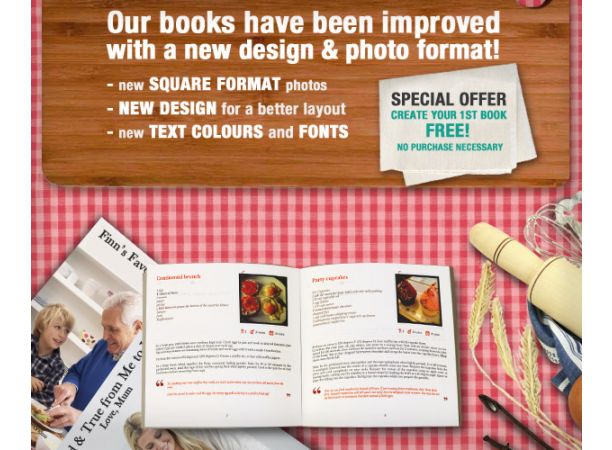 Order a free cookbook with all your own recipes!
We are extending our free book offer until February 28th 2013! Each new member who joins before this date can make their own custom recipe book entirely free! Don't miss out, start creating your book from 10 recipes only. Add your recipes here to create your book.
Due to the success of our cookbook publishing service, we have improved the design of the inside pages of our books with a new font, colours and layout.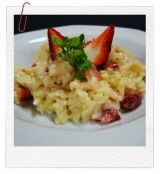 Did you know?
We also offer a new square photo format. All your photos are now printed in this new square format in your book.
Tip: If you have started creating a book already, don't worry, all the changes and photo formats are updated automatically when you continue making your book.
If you would like to purchase a book previously ordered, your new book will have this new design!
Are you looking to make a cookbook for a unique Christmas gift this year? See details and deadlines when to order your books.
Remember you can customise your book covers! All the books we show are only examples of what you can make - uploading your own photos to your book will make it more personal.
Tip: Our soft cover square format is the top seller! Save a minimum £20 and order this book free from only 25 recipes.
See our book formats
Gourmandize.co.uk, free unlimited storage online for the recipes you love and a self-publishing cookbook service to store your favourite recipes at home.
With a printed cookbook with your name on it:
You will be proud to show off your own creations in the kitchen!