Kids Corner
Google Ads
Welcome to our Kid's Corner!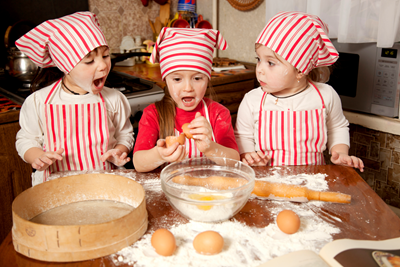 Here at Gourmandize UK & Ireland's Kids Corner you'll find great kids recipes, ideas and tips from our expert bloggers!

Cooking with your kids is a great way to spend time and bond with them, as well as a playful way to teach them about healthy eating. It can be an educational activity without them even realising it, or an enjoyable way to spend a rainy afternoon baking bread or cakes. When cooking with kids, you can guarantee one thing - your kitchen won't stay clean for long!

Meet our Mummy and Daddy Experts!

See also

See also our guide explaining cooking skills by age below!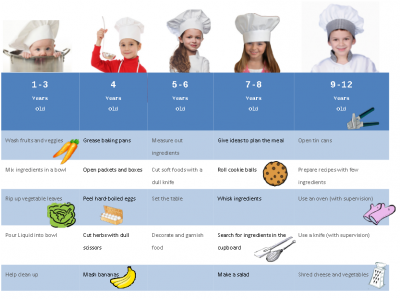 Cooking with kids is a wonderful adventure and you'll notice they will appreciate a meal even more so when they've helped to make it themselves!
Our favourite kids recipes:
Chocolate covered Gummy bears!
A simple recipe that will require adult supervision to melt the chocolate, but once you're sure it is not too hot to touch, your kids can do the rest! From ages 2+
| | |
| --- | --- |
| | This is not only a fun recipe to serve to your kids, but it also possible for them to take part to assemble the eyeballs! Requires adult preparation, from ages 5+ |
| | |
| --- | --- |
| | Chocolate covered bananas, covered in hundreds and thousands - a "healthier" lolly for your kids at snack-time. Melt the chocolate first and lt the kids dip the bananas and decorate them. From ages 3+ |
See our Kids recipes page:
A few family food bloggers you should be following:


More articles on the same theme