7 Totally Useless Cooking Gadgets
Google Ads
Everyone's got one. Whether it's a gun-shaped sauce gun or Z-shaped orange rack, there's always that regret kitchen purchase hiding deep in our shame cupboards.They soared to the top, with great promise, before crash-landing here in the list of out Top 7 Totally Useless Kitchen Gadgets.
The Strawberry Stem Remover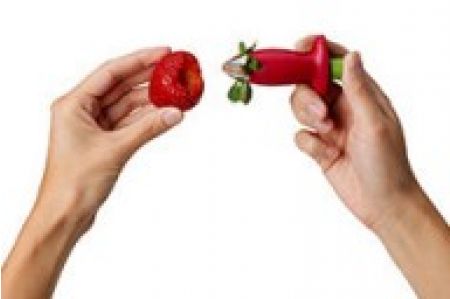 750g.com
Why sully your good fingernails taking off the green stem hats of strawberries? Crazy, right?
Enter strawberry de-corer. With one simple pinch, your strawberries are ready to go, without staining your dainty fingers with red juice. Also available in for those pesky tomato stems.
Banana Slicer
750g.com
Sick and tired of not having uniform banana slices topped on your porridge? The makers of the banana slicer, feel your pain. As such, they have invented this plastic press to keep your breakfast, and obsessive compulsive tendencies in check.

Butter Slicer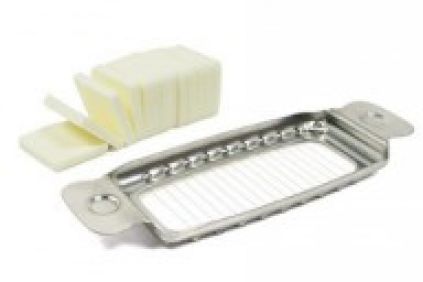 750g.com

The ultimate butter knife for the busy Mum, Dad or restaurant server. One swift push down with the butter slicer and you block is in easy squares for all! You'll never risk cutting away half a slice of butter again.
Orange Juice Rocking Chair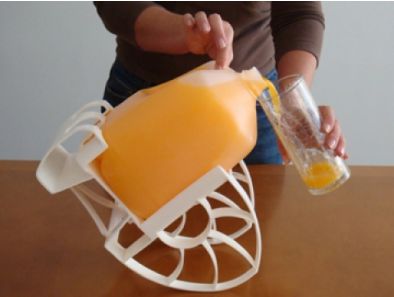 thepencentral.com
Really thirsty? But have weak, feeble arms? No problem, Orange juice Rocker is here to help. Gently rock yourself a glass of your morning Vitamin C.
Finger Forks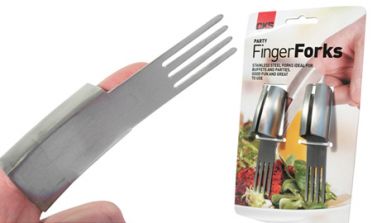 Toxel.com
Let your inner wolverine shine at lunch, with these nifty finger forks. The etiquette nay-sayers won't be able to say diddley, as you dig into your noodles with your tiny fork shovels.
Definitely a tool to show off at the office canteen.

Onion Glasses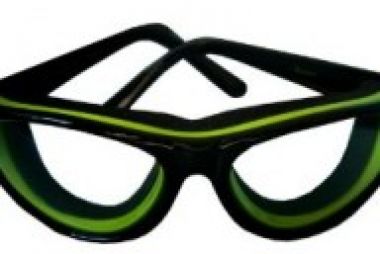 Amazon.com
Holding your breath as you chop onions is a recipe for disaster. Wearing these dorkishly-cool, futuristic onion goggles, will protect you from those mean old onions.

The Muffin Jug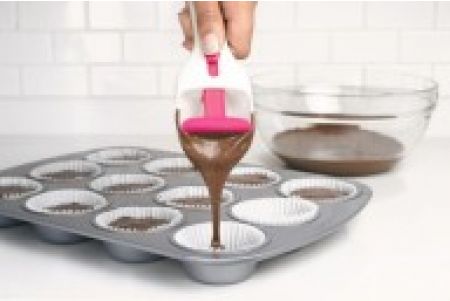 750g.com
Don't know how to evenly dollop mixture into your muffin cups? It might be best to invest in a muffin jug to help pour exact amounts of cake batter into your muffin tray, and with no spillage.
Muffin jug, how did we live without you?
More articles on the same theme