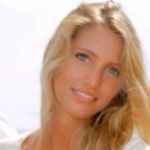 Avocado recipes - 27 recipes

Avocado, the super food of ' Super Foods.' A fruit so healthy and jammed packed with nutrients that it now trumps the apple in the longtime phrase ' an apple a day keeps, the doctor way.' With more than twice the amount of potassium that is found in bananas, avocados are also great source of mono-saturated (healthy) fat, fiber, and vitamins C, B6, E and K. Supporting cardiovascular health, blood sugar regulation and with anti-cancer and anti-inflammatory benefits, the avocado should surely become a staple in everyone's diet!
Google Ads
Chef Tips and Tricks
How to trim and tie a roast
In this video, we show you the best way to trim and tie a roast, all by yourself! You don't need the butcher or supermarket to do it for you when it's so easy to do it at home.
Top rated Avocado recipes
Similar avocado recipe collections
More Avocado recipes