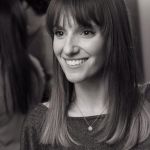 Red velvet recipes - 18 recipes
By Laurapackham
Red velvet is generally a type of buttermilk cake that contains a lot of red food colouring, used to give it a distinctive colour. The exact origins of this cake are unknown, but there is one popular theory that the original red velvet cake's reddish colour was caused by a reaction between cocoa powder and buttermilk.
Nowadays, red food colouring is more widely used. There has been an explosion in popularity for red baked goods, such as red velvet cupcakes and cakes, often coinciding with Valentine's day.
Google Ads
Chef Tips and Tricks
How to trim and tie a roast
In this video, we show you the best way to trim and tie a roast, all by yourself! You don't need the butcher or supermarket to do it for you when it's so easy to do it at home.
Top rated Red velvet recipes
More Red velvet recipes