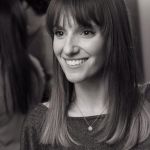 Recipes with red pepper - 10 recipes
By Laurapackham
As an Australian Brit and so I am constantly in two minds whether to search "Red Pepper" recipes, or " Red Capsicum" recipes. Sweet in taste and crunchy in texture, these ladies in red are a firm favourite even among the fussiest of anti-veggie activists. The vegetable's characteristic bell shape, make them perfect to be stuffed and fried, chopped up into a stew or cut into sticks for a quick snack.
At the shops, I choose red over green – as the green pepper variety is in fact just an unripe version of red peppers. As they are no fully mature, green peppers have a bitter aftertaste and also half the vitamin A and even less Vitamin 1 than their red siblings.
Google Ads
Chef Tips and Tricks
How to trim and tie a roast
In this video, we show you the best way to trim and tie a roast, all by yourself! You don't need the butcher or supermarket to do it for you when it's so easy to do it at home.
Top rated Red pepper recipes