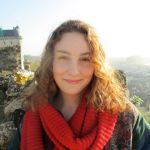 Pancake mix recipes - 10 recipes
By JillG
Pancake mixes are hassle free and delicious, especially since I've never been one for pancakes from scratch. I use them quite often, because nothing can stop me from enjoying the occasional (or not so occasional) Sunday morning pancake stack! I can remember standing eye level with the griddle, impatiently awaiting the first tell-tale bubble to break through. "Can I do it?" I'd ask my father, while trying to take the spatula from him, almost knocking over the milk or eggs on the counter-top in the process. He didn't let me do it often, and while I used to think he didn't trust me, I think he secretly just wanted to do the flipping, too.
Google Ads
Chef Tips and Tricks
How to trim and tie a roast
In this video, we show you the best way to trim and tie a roast, all by yourself! You don't need the butcher or supermarket to do it for you when it's so easy to do it at home.
Top rated Pancake mix recipes