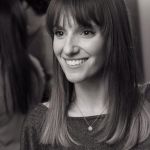 Crepe recipes - 14 recipes
By Laurapackham
When I first met my French partner, I was well and truly grounded in the pancake camp and was sure, it was there I would stay. Crepe recipes did not interest me – big, fluffy pancakes with blueberry sauce and ice-cream satisfied me fully. This was until my visit to a corner store creperie in Paris. I bit into a Nutella, banana crepe, topped with whipped cream and served hot, and was sent into a food coma right there on the street. Now most weekends, you'll find us whipping up a breakfast or lunch for friends – sweet and savoury – equally as lip-smacking.
Google Ads
Chef Tips and Tricks
How to trim and tie a roast
In this video, we show you the best way to trim and tie a roast, all by yourself! You don't need the butcher or supermarket to do it for you when it's so easy to do it at home.
Top rated Crepe recipes
Similar crepe recipe collections
More Crepe recipes