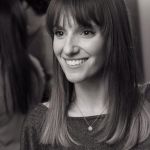 Macaron recipes - 21 recipes
By Laurapackham
The very first macaron I tried was a rather large macaron framboise, two crispy sweet shells around a sweet cream and raspberries.
I remember walking along the Seine on the outskirts of Paris and biting down into this sweet puff of pleasure. That was it. Hook, line and sinker and became a macaron groupie.
While I have tried in vain, to perfect these delightful French biscuits, I am yet to succeed. But I can still, on occasion, enjoy going into a boulangerie and taking home a selection to 'share' with a hot cup of Earl Grey. For some great advice on how to make macarons see our Macaron Master Competition to see how the experts do it. The art of macaron making is a long journey, but with a little persistence you'll be able to high-five yourself in the kitchen in no time.
Tips: Silicone mat, tap the tray of uncooked macarons and open the oven door at least once to circulate the air.
Try: Foie gras macarons. A oddly successful marriage of salty and sweet.
Google Ads
Chef Tips and Tricks
How to trim and tie a roast
In this video, we show you the best way to trim and tie a roast, all by yourself! You don't need the butcher or supermarket to do it for you when it's so easy to do it at home.
Top rated Macaron recipes
Similar macaron recipe collections
More Macaron recipes