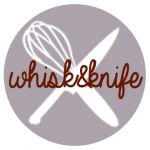 Matcha Macarons with Bittersweet Chocolate Ganache
Matcha and bittersweet chocolate is a tried and tested combination.
"They echo each other; bitter, then sweet." - K
Google Ads
Rate this recipe
3.3

/

5

(

138

Votes)
Ingredients
For the green tea macaron shells (A):
53g egg whites
25g granulated/ caster sugar
100g icing/superfine sugar
60g ground almonds
1 Tbs good matcha
For the dark chocolate ganache (B):
50g unsweetened chocolate (at least 70%)
broken into small pieces
35g single cream
20g unsalted butter
0.5 tbsp caster sugar
Details
servings 20
Level of difficulty Average
Preparation time 30mins
Cooking time 30mins
Cost Average budget

Preparation
Step 1
To make (A), start off by weighing out all the ingredients in (A).
Next, sift the ground almonds and icing sugar together. Do this twice. In the second sifting, add in a tablespoon of good-quality matcha powder.
Step 2
In a squeaky clean and dry bowl, beat egg whites till foamy. Add half the caster sugar and beat till soft peaks. Add the rest of the caster sugar and beat till stiff peaks.
Step 3
Using a spatula, fold in half the almond-icing sugar-matcha mixture gently. Then add the other half.
Step 4
When the ingredients are mostly incorporated, begin macaronage. Swiftly fold and press the mixture using light strokes, check for consistency ever so often.
Step 5
Transfer to a piping bag with a small round tip/ use a plastic bag with the corner snipped off and pipe small circles, 1.5 inches in diameter, about 1.5 inches apart. Then, let them dry in the open for about an hour. The surface will become like a film and you can prod it (gently) with your finger without it sticking. In the meantime, make the chocolate ganache filling.
Step 6
To make the chocolate ganache filling (B), heat up the cream and caster sugar until nearly boiling (small bubbles will appear around the edges of the mixture.)
Step 7
Pour the cream and sugar mixture over the bittersweet chocolate and mix quickly. The heat from the cream will melt the chocolate. Add in the butter midway and continue stirring till homogenous and glossy.
Step 8
Chill until set- the ganache should be spoonable when used for filling the macaron shells.
Step 9
Finally, bake the macaron shells in a 150-160 degrees Celsius oven at the bottom rack for 18-20 minutes. Watch the little feet develop!
Step 10
When the shells are done, let them cool, and remove them gently from the baking sheet, before filling with a teaspoon of the chocolate ganache filling you prepared earlier, and refrigerate overnight.

​

Making macarons can be difficult when you first start out but don't be discouraged! Go to our blog (http://whiskandknife.wordpress.com/2013/03/24/earl-grey-macarons-with-cream-cheese-frosting/) for a more detailed step-by-step guide to making macarons well!
Like these recipes? Then you'll love