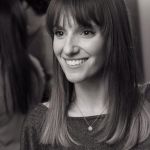 Chocolate ganache recipes - 5 recipes
By Laurapackham
During high-school, my diet mainly consisted of chocolate ganache mud cake. I know, hardly the poster child for moderation, but working at the specialty cake shop, Michel's Patisserie, I found temptation all around. At the end of each day, there was a mountain of free cakes leftover. What was a hungry underpaid teenager to do? Aside from its marvellous flavour, chocolate ganache can be used for everything from cupcakes, macarons, layer cakes, glazes and truffles. Mastering the perfect chocolate ganache is about knowing two important things: temperature and quantity.
Tip: I don't use a double boiler but instead simply chop up the chocolate, pop into a heatproof bowl, simmer the heavy cream to boiling and then pour it over the chocolate, stir it in as the chocolate melts.
Try: Add a few drops of peppermint oil into the cream for a for a fantastic chocolate mint ganache.
Google Ads
Chef Tips and Tricks
How to trim and tie a roast
In this video, we show you the best way to trim and tie a roast, all by yourself! You don't need the butcher or supermarket to do it for you when it's so easy to do it at home.
Top rated Chocolate ganache recipes