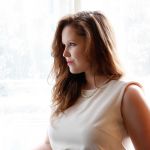 Chocolate & Orange Blossom Cupcakes
By Badgertails
Google Ads
Rate this recipe
3.2

/

5

(

106

Votes)
Ingredients
For the cakes:
6 oz caster sugar
6 oz margarine
3 medium free-range eggs
6 oz self-raising flour
2 heaped tbsp cocoa powder
6 squares of white chocolate
grated (optional - but really yummy!)
1 tsp vanilla extract
For the buttercream frosting:
7 oz icing sugar
5 ½ oz unsalted butter
softened
dash Wilton creamy peach icing colour
1 tsp Neilson Massey Orange Blossom Water
2 tbsp water
Edible embellishments of your choice
I used:
Bronze crunch & Silver stardust
both from Waitrose
Edible diamonds from Hobbycraft
Details
servings 12
Level of difficulty Average
Preparation time 20mins
Cooking time 25mins
Cost Average budget

Preparation
Step 1
Start by pre-heating your oven to 160°C (325° F, Gas Mark 3) and line a 12 hole muffin tray with muffin cases.

Cream the sugar and butter together with an electric whisk or wooden spoon until combined and fluffy.
Step 2
In a separate bowl, beat the eggs. Then, with the electric whisk set on low, carefully pour the eggs into the sugar and butter, a bit at a time, ensuring each dash is well mixed in before adding more egg. Add in the vanilla extract and grated white chocolate, then mix one last time to combine.
Step 3
Next, sift in the flour and cocoa powder in stages, gently folding into the mixture as you go, using a wooden spoon or spatula.
Step 4
Spoon into your muffin cases, about a third from the top, and place in the middle of a pre-heated oven for 20-25 minutes, or until a knife inserted into the centre comes out clean.

Once out of the oven, transfer the cakes onto a wire cooling rack to cool completely.
Step 5
For the frosting:
Combine the icing sugar, softened butter, water and orange blossom water in a food processor or with an electric whisk. (With a whisk the icing sugar may make a bit of a mess at first but it still works).
Step 6
To apply the food colour, I dipped the end of a teaspoon in the pot and rubbed it on the frosting mixture, then blended once again with the whisk. Use as much colouring as you like for how dark you want the frosting. To achieve my creamy peach colour, I only needed a dab.
Step 7
Spoon the frosting into a piping bag and roll the top over to create a lock.

Now pipe your buttercream swirl using your own method, or mine: Pipe one circle starting from the centre of the cake then 'cast off.' (Stop piping). Pipe a second swirl on top of this and bring to a point in the centre, pushing down into the frosting slightly, then pulling away gently, to cast off.
Step 8
Lastly, sprinkle with the edible embellishments of your choice. I sprinkled the bronze crunch on first, then the silver stardust and finally topped each cake with an edible diamond, placing at a slight angle.

​
Like these recipes? Then you'll love