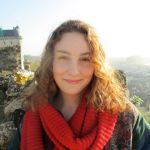 Bechamel sauce recipes - 11 recipes
By JillG
Bechemel sauce is my enemy. Go ahead, laugh it up, Bechemel, and every recipe that requires this sauce. It looks so easy. What am I doing wrong? I have no idea. Every time I attempt to make this, without fail, it comes out differently. Chunky, salty, garlicky, milky, or just "blobby" (meaning a big blob) - these are all words to describe some of my numerous fails. On occasion, when my roommate makes the roux, it tastes good. But that is rare, indeed. Don't let this deter you, if you are more skilled than I in the kitchen (which probably you are), you will most likely create this with ease, and enjoy a delicious meal. Tip: using proper proportions and measurements will probably help you.
Google Ads
Chef Tips and Tricks
How to trim and tie a roast
In this video, we show you the best way to trim and tie a roast, all by yourself! You don't need the butcher or supermarket to do it for you when it's so easy to do it at home.
Top rated Bechamel sauce recipes
More Bechamel sauce recipes