Rice main recipes - 3 recipes
Google Ads
Chef Tips and Tricks
How to trim and tie a roast
In this video, we show you the best way to trim and tie a roast, all by yourself! You don't need the butcher or supermarket to do it for you when it's so easy to do it at home.
Top rated Rice main recipes
Rice Soup with Salmon Balls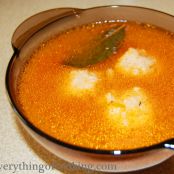 By Olga_Ch, Everything of Cooking
Rice soup with tender salmon balls
0.8 gal (3 L) boiling water
10.5 oz (300 g) salmon mince
2 medium potatoes
1 egg
1 large carrot
1 medium onion
1 and 1/2 cup rice (boiled)
1 teaspoon tomato paste
1/3 teaspoon black pepper
2 and 1/2 teaspoon salt
1/3 teaspoon ground black pepper
3 bay leaves
4

/

5

(

15

Votes)
Fast-fix fried rice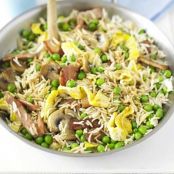 By leigh-anne
A great way to use leftovers, this is a super-speedy one-pan supper
2 tsp oil
1 egg
beaten
2 rashers bacon
chopped
175g mushrooms
sliced
200g frozen peas
1 garlic clove
crushed
small knob of fresh root ginger
grated
2 tsp dark soy sauce
plus extra to serve
1 tsp sugar
250g cooked basmati rice
2.8

/

5

(

13

Votes)
Spicy Parsnip and Rice Soup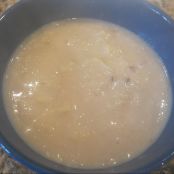 By mumjd, Yet another blogging mummy!!!
In winter I love to make lots of soups
400g parsnips
100g long grain rice
1 chicken stock cube
1/2 a teaspoon of Taos Lightning Chilli Powder blend (or similar)
salt
pepper
500 ml milk
0

/

5

(

0

Votes)