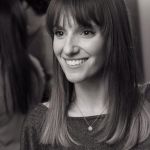 Recipes with leftovers - 11 recipes
By Laurapackham
Growing up in a family of six, leftovers were common on the weekly dinner menu. My mother's own term for it was "bitza" – "bits of this, and bits of that," which we children often mistook for "pizza" only to have our hopes dashed by day-old Bolognese. However, leftovers don't have to be an eclectic mismatch of flavours and dishes, indeed there are plenty of scrummy recipes to suit everyone, such as the traditional Bubble and Squeak to an endless variety of pies. I am a firm believer of the ethos "waste not, want not" and give the meat offcuts to the pets, leftover vegetables to the compost worms and love to revive leftovers into new dishes.
Tip: Know your fridge. Storing foods properly will give them the longest possible shelf-life so learn what goes where in the fridge, according to temperature.
Try: For example: Store milk in the main part of the fridge. Milk kept in the door rack begins to warm as soon as you open the fridge.
Google Ads
Chef Tips and Tricks
How to trim and tie a roast
In this video, we show you the best way to trim and tie a roast, all by yourself! You don't need the butcher or supermarket to do it for you when it's so easy to do it at home.
Top rated Leftovers recipes
More Leftovers recipes