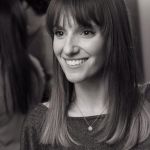 Grapefruit recipes - 6 recipes
By Laurapackham
There was one fruit tree that actually grew in the arid Australian desert town, where I lived when I was a young girl. Just our luck, it grew grapefruit. Enormous yellow boulders, at that. We used to cut them on the tin fence and empty the sugar jars onto them just to stomach the sour taste. My mouth still waters as I think of them now. But I have since found a new appreciation for these bitter fruits. Now, come citron season, these bright weighty fruits brighten up a dull winters day with delicious recipes like; grapefruit tart, colourful salads and even creamy risotto.
Google Ads
Chef Tips and Tricks
How to trim and tie a roast
In this video, we show you the best way to trim and tie a roast, all by yourself! You don't need the butcher or supermarket to do it for you when it's so easy to do it at home.
Top rated Grapefruit recipes
Similar grapefruit recipe collections