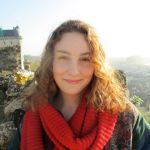 Falafel recipes - 9 recipes
By JillG
I have a confession to make, I've never made falafel from scratch before (I've been to chicken to try falafel recipes). However, I have bought a falafel mix and tried it once. It was a bit too salty for my taste, though I had fun forming and frying the balls (if you get a chance, the best falafel I've ever had was found in Paris). Getting my hands dirty was one of my favorite parts. Not to mention that the accompanying yoghurt sauce comes together really fast, with just a squeeze of lemon, dash of garlic, pinch of salt, and a good shake of parsley. Yum!
Google Ads
Chef Tips and Tricks
How to trim and tie a roast
In this video, we show you the best way to trim and tie a roast, all by yourself! You don't need the butcher or supermarket to do it for you when it's so easy to do it at home.
Top rated Falafel recipes
Similar falafel recipe collections