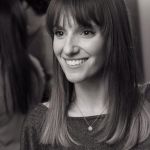 Recipes with chillies - 9 recipes
By Laurapackham
My long standing-love affair with chilli began as a toddler, gobbling up my Father's famous extra spicy Chilli Con Carne recipe, which he used to put on the stove every Saturday night to eat as the family as we watched, 'The Bill'. As a teenager, I developed an iron tongue while working at our town's local Indian restaurant, 'Flavours of India' where I picked up plenty of Indian cooking tips from our chef, nicknamed 'Cookie'. While some prefer the spice of a gingernut biscuit, I more prefer a knock-your-socks-off, eye-watering 'Rogan Josh' or 'Lamb Kofta', always with a nice garlic nann, and finished off with a cool mango lasse or traditional chai.
Tip: When your spicy tongue is suffering, don't reach for the water; but a glass of whole-fat milk. Works every time.
Try: Chilli Coffee. Pop a few chilli flakes in your morning mocha, I guarantee you won't be disappointed.
Google Ads
Chef Tips and Tricks
How to trim and tie a roast
In this video, we show you the best way to trim and tie a roast, all by yourself! You don't need the butcher or supermarket to do it for you when it's so easy to do it at home.
Top rated Chillies recipes