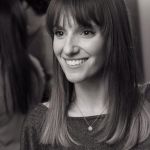 Garlic bread recipes - 6 recipes
By Laurapackham
Pop a stick of garlic bread into the oven, and guaranteed within minutes the whole family will be in the kitchen asking, "What's cooking?" Such is the appeal of garlic bread. A simple recipe, with big results garlic bread is one of the most widespread bread dishes in the world, and normally served as a side.
However, when I was a child it was always came free with a few boxes of pizza. I have even learnt that just by rubbing a clove of garlic onto a baguette, can achieve the same great garlicky result, perfect for any afternoon apéro.
Try: Basil Butter garlic bread/garlic twists. Nom nom nom!
Google Ads
Chef Tips and Tricks
How to trim and tie a roast
In this video, we show you the best way to trim and tie a roast, all by yourself! You don't need the butcher or supermarket to do it for you when it's so easy to do it at home.
Top rated Garlic bread recipes