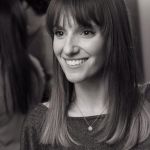 Cake pop recipes - 5 recipes
By Laurapackham
Just a year ago, cake pop recipes were few and far between. However, in recent months an explosion of these cute culinary works of art has infiltrated cookbooks and food blogs alike. There's no question about it cake pops are in. Essentially a ball of cake stuck on a stick covered in chocolate and sprinkles, cake pops are enough satisfy even the sweetest tooth. They are not only perfect party food, but with a few ribbons and cellophane make an adorable gift. One thing is for sure, if you make a batch of cake pops, don't expect to have one to yourself. They'll be gone as soon as you set them down!
Tip: When leaving the cake pops to dry, and you have no Styrofoam block at hand, turn a vegetable strainer upside down and poke the lollipop sticks through the holes.
Try: Red velvet cake pops covered in white chocolate and sprinkled with coconut.
Google Ads
Chef Tips and Tricks
How to trim and tie a roast
In this video, we show you the best way to trim and tie a roast, all by yourself! You don't need the butcher or supermarket to do it for you when it's so easy to do it at home.
Top rated Cake pop recipes