Chilli pepper recipes - 3 recipes
Google Ads
Chef Tips and Tricks
How to trim and tie a roast
In this video, we show you the best way to trim and tie a roast, all by yourself! You don't need the butcher or supermarket to do it for you when it's so easy to do it at home.
Top rated Chilli pepper recipes
Chinese Hoisin Marinated Beef Lettuce Wraps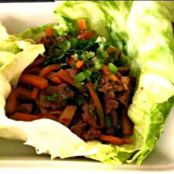 By food247
GETTING READY 1. In a bowl mix the soy sauce, vinegar, Hoisin, chili pepper, garlic and ginger
1⁄2 Cup (8 tbs) Soy sauce
1⁄2 Cup (8 tbs) Rice vinegar
2 Tablespoon Hoisin sauce
1 Medium Chilli pepper: seeded
chopped
1 Tablespoon minced Garlic
1 Tablespoon minced Ginger
4 Ounce thinly sliced Water chestnuts
4 Ounce
thinly sliced Canned bamboo shoots
2 Tablespoon Peanut oil
2 Small
julienned Carrots
1 Tablespoon
chopped Scallion greens
1 Tablespoon
chopped finely Cilantro leaves
2 Pound
thinly sliced into 2 inch pieces Flank steak
4 Medium (cups) Iceberg lettuce leaves
3.8

/

5

(

17

Votes)
Bunny Chow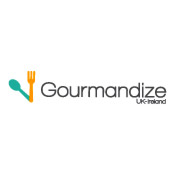 By growiat
Bread filled with curry yummy
1 loaf of bread or 2/4 miniature bread loaves
1 star anise
a cinnamon stick
3 whole cardamom pods
1 tsp fennel seeds
1 tsp cumin seeds
120ml olive oil
I onion finely diced
4 tbsp. garam masala
2 tsp ground coriander seeds
1 chilli pepper
2 tbsp. turmeric
2 chopped medium tomatoes
900g leg of lamb chopped
4 cloves of garlic
2 potatoes chopped into cubes
6 curry leaves
2 tbsp. ground ginger
4.1

/

5

(

11

Votes)
Anne-Anne's BBQ marinade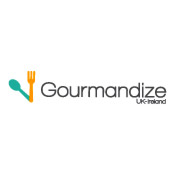 By yacar
A delicious marinade for that truly authentic Turkish flavour!
1 tbsp grated onion
1 tbsp lemon juice
1 tbsp tomato puree
1 tbsp dried oregano
1 tbsp natural yoghurt
1 tbsp olive oil
pinch chilli pepper
pinch salt
4

/

5

(

5

Votes)