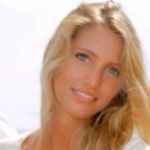 Birthday cake recipes - 8 recipes
Birthday cake, the most defining, delicious and treasured tradition of my special day. My mother, who was neither a baker nor an artist, insisted each and every year that she not only bake the cakes herself, but that they also be a surprise. My childhood birthday parties were continuously christened by her creativity; the not-so-traditional lop-sided Barbie cake, the three flavour ice cream cake (that never managed to fully thaw) and the Jell-o and Fishie fishbowl cake, are the few that stand out most. Although her cakes were not always tasty or easy on the eyes, they were baked love and served to make my special days all the more memorable.
Google Ads
Chef Tips and Tricks
How to trim and tie a roast
In this video, we show you the best way to trim and tie a roast, all by yourself! You don't need the butcher or supermarket to do it for you when it's so easy to do it at home.
Top rated Birthday cake recipes