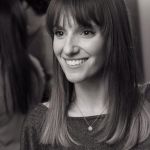 Watermelon recipes - 5 recipes
By Laurapackham
Oddly enough, the fleshy pink fruit also fills me with a sense of nostalgia, to the time I spent volunteering at an Elephant Nature Park in Northern Thailand. Along with our daily tasks of washing the elephants in the nearby river, our team would carry heavy baskets, brimming with fruit, up to feed these beautiful animals.
It was fascinating to watch as they would take an entire watermelon with their trunk and pop the whole thing in their mouth before crunching down. Now when I add watermelon to a tomato salad or mint margarita. I think back to this wonderful time spent among the gentle giants.
Tip: To test a watermelon's ripeness, the tried and true gentle melon punch is the best method. Give the flesh fruit a quick rap of your knuckles. If it has a full sound it's ready to slice.
Try: Watermelon cake. It's all the rage right now, so why not?
Google Ads
Chef Tips and Tricks
How to trim and tie a roast
In this video, we show you the best way to trim and tie a roast, all by yourself! You don't need the butcher or supermarket to do it for you when it's so easy to do it at home.
Top rated Watermelon recipes