Top 5 Skinny Drinks for Dieters
Google Ads
"Being good" and avoiding those dreaded alcoholic calories, doesn't mean you have to turn down a cocktail luncheon or 5 o'clock after work tipple.

So here are our Top 5 Skinny Drinks for Dieters, to consume in moderation, of course.
Apple Cider
Apple cider
may not be as glamorous as its champagne sister but it does far less damage to your waistline and hip-pocket. Just a small glass of cider, amounts to only 50 calories, hardly something to lament after your last gulp. Just be sure to not reach too much for the side servings of olive and breadsticks!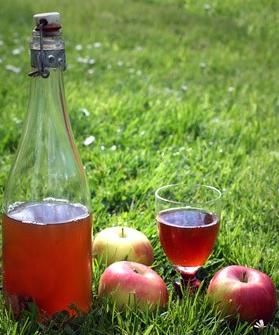 Port
While it is very sweet and irresistibly tasty, this little flirt will not leave you heartbroken on the scales. With a small 60ml glass of port said to contain only 90 calories. So raise a toast to your diet with a glass of port!
A Glass of Bubbly
An elixor for celebrities and staple of celebration, a flute of champagne is also a wonderful diet drink, containing only 100 calories (slightly more if you choose a dry champagne). So let your inner diva out and indulge with friends for a Champagne Sunday.
A Carefree Cocktail
Rum and vodka can sometimes get a bad rap when it comes to your calorie count, but don't know the baby out with the bathwater, so to speak. A refreshing spritzer with 4cl of vodka contains less than 100 calories. And why stop there? Enjoy a light raspberry martini or chic cosmopolitan.
'Weightless' Wine
We've long heard that a glass of red each wine is actually good for your health. With just 105 calories per 150 ml. And it's clear cousin, wine wine, only holds 3 measley more calories.
Also filled with plenty of antioxydants, and made out or crushed grapes, wine is practically a fruit juice, right?
Cheers!
More articles on the same theme