World Cup
Google Ads
5 Brazilian Foods You Must Try this World Cup
Think Brazil and you'll likely imagine beaches, bikinis and the towering Christ the Redeemer statue, but what about Brazilian food?

Brazil has much to offer on when it comes to its local cuisine, so here are the Top 5 Brazilian Foods you simply must try during the 2014 FIFA World Cup.

See more of our selected recipes, click here.

Plenty of exotique Brazilian dishes can also be found on our sister-site, Receitas sem Fronteiras to help keep you celebrating the fun, and food, of the cup.
Farofa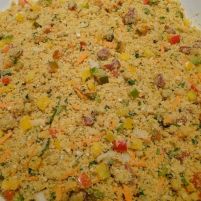 Farofa can be a delicious side dish to most Brazilian meals, particularly the traditional black bean stew, Feijoada. Perfect for a charraco (barbecue) this mixed dish is mostly made with manioc flour (topioca flour) and is pan-toasted with butter and onions.


Caipirinha
Sure, most football fans will be reaching for the beers come matchtime, but for something different why not try a refreshing Brazilian Caipirinha? Considered to be the national cocktail of Brazil the alcoholic drink is made up of sugar-cane rum, lime and sugar, and is the perfect beverage to celebrate - in moderation, of course.
Moqueca

Love seafood? – the Brazilian Moqueca fish dish will sure do the trick! Essentially a fish stew, with added garlic, onions, peppers and tomatoes, it is the cilantro and coconut milk that gives this dish it's special, exotic taste.
Feijoada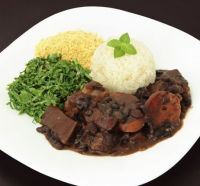 Arguably one of the most well-known dishes in Brazil, Feijoada, is in fact a Portuguese dish (named 'feijão' meaning 'beans').The plate consists of beef and beans, with fresh added pork, and is usually served with rice. It is considered quite a heavy dish, but delicious nonetheless!
Brigadeiro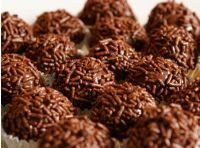 Finally, this World Cup you can't go past 'Brigadeiro' - an Brazilian chocolate treat. It is made by mixing sweet condensed milk, butter and cocoa powder. A great finger food for any party, it will also be the perfect addition to our World Cup buffet.
More articles on the same theme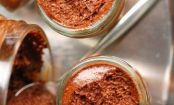 Top 10 Food Photograhy Tips