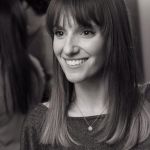 Homemade pizza recipes - 7 recipes
By Laurapackham
These days you can pick-up a pizza from around the corner in 15 minutes for a fiver, but making your own homemade pizza, while testing different recipes, makes for a rewarding and fun cooking experience. I often have family and friends over for a pizza party, whereby we make and scoff down a number of unique pizza creations. With a table full of ingredients and sauces, it's easy to experiment with pizza toppings to your heart's desire. I enjoyed the best pizza of my life at a backyard pizza party while visiting friends in the French countryside - it was made in a wood-fire oven and topped with amazing secret sauces.
Tip: When making your pizza, be sure to roll a thin crust and pre-drain all ingredients that may moisten your dough, for example pineapple chunks.
Try: Main: Feta, basil and roast pumpkin pizza with a light cheese cream.
Dessert: Nutella and banana mini pizzas.
Google Ads
Chef Tips and Tricks
How to trim and tie a roast
In this video, we show you the best way to trim and tie a roast, all by yourself! You don't need the butcher or supermarket to do it for you when it's so easy to do it at home.
Top rated Homemade pizza recipes