Healthy brownie recipes - 3 recipes
Google Ads
Chef Tips and Tricks
How to trim and tie a roast
In this video, we show you the best way to trim and tie a roast, all by yourself! You don't need the butcher or supermarket to do it for you when it's so easy to do it at home.
Top rated Healthy brownie recipes
Black bean brownies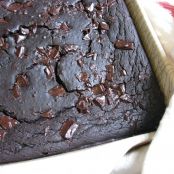 By elliebed, The Boo, The Bear and the goji berries
Delicious gluten free, refined sugar free brownies
2 380g cartons of black beans
drained (or two cups cooked black beans)
3 large eggs
1/4 cup of olive oil (I use extra virgin unfiltered)
2 tsp sugar free vanilla extract
1 tsp bicarbonate of soda
1/2 cup cocoa powder
3/4 cup of coconut palm sugar
2 tsp instant chicory granules (or dandelion 'coffee')
1/4 tsp fine sea salt
50g chopped walnuts
45g bar of sugar free chocolate (we like plamil coffee chocolate)
cut into small pieces
4.6

/

5

(

62

Votes)
Low calorie chocolate brownies
By avidsaver
Low syn value chocolate brownie squares
• 127g of flour
• 75g Flora low fat margarine
• 56g dark chocolate chopped (Sainsbury's dark chocolate no added sugar)
• 4 sachets of Cadbury highlights
• 56ml milk
• 2 large egg yolks
• 1 large egg
• 1/4 teaspoon salt
• 200g Candarel sweetener
• 1tsp vanilla essence
• Fry light
3

/

5

(

128

Votes)
Greek Yoghurt Brownies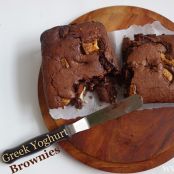 By Luchia Cooks, Luchia Cooks | Food Blog
Yep, you read it right, these brownies substitute butter for 0% Fat Greek Yoghurt and they are absolutely delicious
60g Plain flour
65g Light brown sugar
115g Caster sugar
60g Unsweetened cocoa powder
1/4 Teaspoon salt
1 Flat teaspoon baking powder
115g Plain greek yoghurt (I used Fage Total 0% Fat)
1 Egg
2 Tablespoons of milk (I used semi-skimmed)
1 teaspoon of Vanilla extract
50g White chocolate chunks - optional but would you really take out chocolate?
3.6

/

5

(

5

Votes)