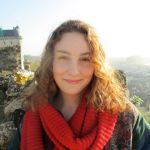 Mashed bananas recipes - 4 recipes
By JillG
I use mashed bananas mostly in banana bread recipes (or banana mikshakes). During my freshman year of college, I went home almost every weekend, and at least once a month, I would make banana bread to take back to my dorm room. This was funny because my older sister would have to leave the house whenever I would cook it. The smell just doesn't sit right with her. To me, the smell is heavenly. I look forward to mixing it with the other ingredients and sticking my finger in the batter. It can also be used as baby food, or freeze it to make some healthy desserts later.
Google Ads
Chef Tips and Tricks
How to trim and tie a roast
In this video, we show you the best way to trim and tie a roast, all by yourself! You don't need the butcher or supermarket to do it for you when it's so easy to do it at home.
Top rated Mashed bananas recipes
Similar mashed bananas recipe collections