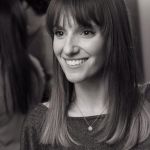 Baby food recipes - 2 recipes
By Laurapackham
Homemade baby food is not only tasty and economical but also a great way to introduce your bub early to a fun cooking environment. More mothers (and fathers) are jumping on the gourmet baby food bandwagon and introducing some great flavours to thier kiddlywinks.
Gourmandize UK & Ireland has a great selection of recipes to get you started and we invite you to share with us your favourites, in the #eatyourcolors baby food recipe competition!
Your recipe you win you a Beaba Babycook Pro! This cooker steams, defrost, blends and reheats, all in one appliance! Entries close August 10, 2014 for your chance to win!
Google Ads
Chef Tips and Tricks
How to trim and tie a roast
In this video, we show you the best way to trim and tie a roast, all by yourself! You don't need the butcher or supermarket to do it for you when it's so easy to do it at home.
Top rated Baby food recipes
Apple Sauce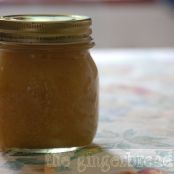 By TheGbMum, The Gingerbread Mum
This is simply an unsweetened apple puree which can be used as a substitute for sugar and/or oil in many recipes, o...
6 sweet apples (eg. Gala
Red Delicious or Fuji)
1 cup water
2 slices of lemon
2.9

/

5

(

127

Votes)
Recipe: Sugar-free Banana Teething Biscuits, rated 5/5 | Gourmandize UK Ireland Gourmandize.co.uk
By TheGbMum, The Gingerbread Mum
Find this recipe for Sugar-free Banana Teething Biscuits, rated 5/5 by 4 members and passionate cooks
2 tbsp unsweetened apple sauce / apple puree
1/4 cup vegetable oil
1 egg
1/2 cup mashed banana (about 1 1/2 bananas)
1 cup wholemeal flour
1 tsp baking powder
1/4 tsp bicarbonate of soda
3.4

/

5

(

12

Votes)