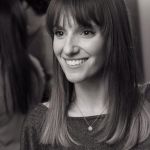 English breakfast recipes - 5 recipes
By Laurapackham
Good morning! I made you cholesterol!
So perhaps a Full English Breakfast isn't the healthiest recipe to start your day – but let's not kid ourselves – this traditional dish is about rewarding yourself, because every now and then you deserve salty bacon, soft crisp hash browns, fluffy scrambled eggs and a big cup of tea. This splendid national dish is also steeped in history over many centuries. It reached its height in popularity in the Victorian era, when fine breakfasts were served from silver in grandiose English country houses. Now the delicious meal is be served at any good pub as an "all-day breakfast" or at my house on any given Sunday.
So go on and enjoy some of life's simple pleasures.
Tip: For the best English breakfast, ask your butcher for sausages with a high-meat content and the best streaky bacon available.
Try: Try not to mess too much with perfection. A proper fry-up is a very personal thing so pick and choose what suits your palate.
Google Ads
Chef Tips and Tricks
How to trim and tie a roast
In this video, we show you the best way to trim and tie a roast, all by yourself! You don't need the butcher or supermarket to do it for you when it's so easy to do it at home.
Top rated English breakfast recipes
Similar english breakfast recipe collections