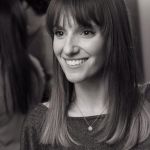 Pavlova recipes - 4 recipes
By Laurapackham
Ah yes Pavlova, also known as the 'Meringue Dessert of the Gods'. OK, I might have made that last part up but anyone who has tried a this oh-so sweet recipe knows that its' levels of deliciousness are off the Richter scale.
This typical Australian/New Zealand dessert, named after famous Russian ballet dancer, Anna Pavlova, is known for its crispy outer shell and light and fluffy centre. After a good dollop of heavy cream, you can decorate this sugary mountain in anything you choose, I prefer the traditional fruits of mandarin, kiwi fruit, strawberries and blueberries.
Tip: Once cooked and decorated, drizzle a little passionfruit juice over the pavlova to give it that extra oomph.
Try: Check out my Great Aussie Pavlova recipe and let me know what you think!
Google Ads
Chef Tips and Tricks
How to trim and tie a roast
In this video, we show you the best way to trim and tie a roast, all by yourself! You don't need the butcher or supermarket to do it for you when it's so easy to do it at home.
Top rated Pavlova recipes