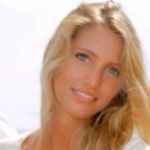 Guinness recipes - 5 recipes
I will forever remember the picturesque moment of my very first sip of Guinness. My family had originally flown to Ireland to attend wedding, but upon our arrival my dad had insisted we stay an extra two weeks to tour the coast. I was ten years old, surrounded by family, sitting outside my Grandad's favourite Irish pub, along the cobblestone streets of Dublin. Despite their ongoing encouragement and attempts to market it as the 'adult chocolate milk,' I was less than enthused, if not intimidated to try. Much to my own dismay, I eventually surrendered and to this day I occasionally enjoy the odd sip.
Google Ads
Chef Tips and Tricks
How to trim and tie a roast
In this video, we show you the best way to trim and tie a roast, all by yourself! You don't need the butcher or supermarket to do it for you when it's so easy to do it at home.
Top rated Guinness recipes