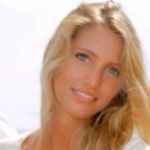 Canadian recipes - 5 recipes
The culinary notion of what constitutes itself as Canadian cuisine, truly never crossed my mind until I began travelling. Plagued by an unbearable amount of small talk conversation, I was forced to at least attempt to come up with an answer. Stuttering out stereotypes I begrudgingly replied with poutine, anything with maple syrup, Montreal bagels and BeaverTails. In reality and upon a further, less-pestered reflection, I came to the conclusion that Canadian cuisine is much like its people. It is a culinary and cultural mosaic that encompasses the most prized traditions of its immigrants.
Google Ads
Chef Tips and Tricks
How to trim and tie a roast
In this video, we show you the best way to trim and tie a roast, all by yourself! You don't need the butcher or supermarket to do it for you when it's so easy to do it at home.
Top rated Canadian recipes