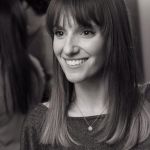 Bangers and mash recipes - 5 recipes
By Laurapackham
The quintessential British dish, Bangers and Mash is not just a simple sausage and mashed potato recipe but the ultimate comfort food. When Bangers and Mash is on my plate it is always positively drowning in runny gravy across smooth buttery mash. Sometimes, when I'm feeling particularly daring, baked beans, fried onions or mushy peas may find themselves as sidekicks to this super dish. But our nation's famous Bangers and Mash has a bit of history, too. It's thought that the term 'Bangers' originated during World War II, when under rationing, the sausages were made with water and so they would often explode under high heat! Bang!
Google Ads
Chef Tips and Tricks
How to trim and tie a roast
In this video, we show you the best way to trim and tie a roast, all by yourself! You don't need the butcher or supermarket to do it for you when it's so easy to do it at home.
Top rated Bangers and mash recipes
Similar bangers and mash recipe collections