I Do Cookbooks
Google Ads
Featured on LatestFreeStuff.co.uk


I Do Cookbooks: The Perfect Wedding Gift..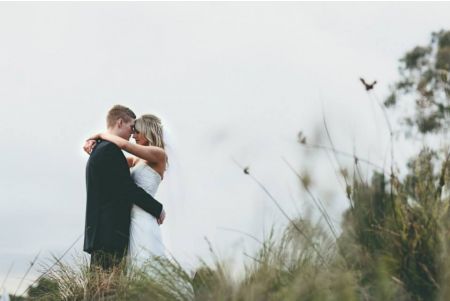 Every couple wants to have a unique wedding to show their personality and set their special day apart from the rest.

But with endless online inspiration and an abundance of bridal Pinterest boards, it can be difficult find your own special style.

Luckily, Gourmandize UK & Ireland have a few tips on how to make your big day stand out, thanks to our new special edition bridal cookbooks!
Gourmandize UK & Ireland , a recipe-sharing website who specialise in custom bridal cookbooks, want to help give your special celebration an added touch of class – without the hefty price tag.
Get your free Wedding Cookbook here!
Couples Cookbook: Share the joy that food brings.

Give the perfect gift of a unique couple's cookbook to your wife or hubby-to-be, filled with all your shared favourite recipes and must-try dishes to cook as newlyweds.

Flip through the pages of your memories, from your first meal together, to the carefully selected cuisine served at your wedding.

Forget the ordinary wedding recipe box at your reception, and instead create your own recipes of love.
Bridesmaids : Eat, Drink and Be Married!




A bridesmaid's gift to a bride is only limited by imagination; it can be tricky to choose a gift that will reflect your close relationship.

Following the traditions of 'something old, something new, something borrowed, and something blue', give your bride the perfect keepsake with a unique personalised cookbook.

Fill the pages with old and new recipes.Why not a blue lagoon cocktail to calm the nerves? The bride-to-be will be truly touched by the thoughtfulness of her closest friends with every turn of the page.
Wedding Favours: Special thanks from us to you

While all wedding favours are valued and appreciated by your guests, it's true that most favours will eventually find their way to the wastebasket.

Replace those unmemorable boxes of chocolate-covered almond sweets with a special cookbook keepsake for your guests.

A special cookbook gift to thank your guests and remind them of your memorable day.
Order your free special edition Bridal Cookbook
Make a free Bridal cookbook!
It's easy:
1. Simply become a member at Gourmandize UK & Ireland
2. Upload 10 or more original recipes
3. Personalise your Bridal book and we'll send you a free printed cookbook to your door, with no shipping costs!

Choose from three formats:


Featured on:

Thanks to the following great sites for featuring our competition:
AAA Freebies

EZ-Freebies

LatestFreeStuff

OfferOasis

free-stuff.co.uk