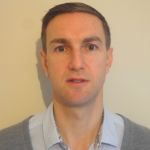 Boudin Blanc, Smoked Pomme Puree and Caramelised Apples
By dave
Homemade chicken sausages with hidden pate. Addictive caramelised apples give this British classic a fine dining make over.
Google Ads
Rate this recipe
3.3

/

5

(

122

Votes)
Ingredients
Ingredients:
Chicken Breast - 150g
Veal Rump - 150g
Pate(Any you like) - 50g Cubed and frozen
Egg White - 1
Milk - 200ml
Cream - 50-100ml
Tarragon - 1 Tsp Dried
Breadcrumbs - 50g
Caramelised Apples
Sugar - 100g
Butter - 50g
Apples( Any except Bramley) - 2
Peeled
quartered and cored.
Smoked Mashed Potato
Large Floury Potatoes (Maris Piper - 600-750g
Milk - 150ml
Butter - Generous Knob.
Stuffed Mushrooms
Portobello Mushrooms - 4
Breadcrumbs - 50g
Tarragon and Parsley - 1 Chopped Tbsp each
Details
servings 4
Level of difficulty Average
Preparation time 60mins
Cooking time 30mins
Cost Budget Friendly

Preparation
Step 1
To make the sausages, soak the breadcrumbs with the milk. Let stand for 20mins. Once milk has been absorbed add veal, chicken, egg white, tarragon and breadcrumbs in a processor and pulse until it starts to become smooth. Add the cream bit by bit until combined and you have a thick puree. Lightly season.
Step 2
Fold in the cubed puree, put into a piping bag with a 2cm open end or nozzle. Pipe enough mixture into oiled cling-film to create a long sausage. Fold the cling-film carefully and wrap until it is tight and creating a sausage shape. Put to rest in the fridge.
Step 3
Prepare the smoked potato. Char the skins on an open flame, wrap in foil then bake for one hour at 180c. Remove the flesh, pass through a ricer, add the milk and butter, season.
Step 4
For the mushrooms, combine the breadcrumbs, herbs and a little oil in a food processor. Bake the mushrooms at 180c for 10 mins, spoon in the breadcrumb mixture. Return to the oven for another 10mins.
Step 5
Heat the sugar in a pan until you can smell caramel and it's a lovely brown colour. Add the butter and lower the heat, put in the apples. Cook them for a couple of minutes aside and keep turning until they are soft. About 10 mins.
Step 6
To cook the boudin blancs, bring a large pan of water to a rolling boil. Add the sausages in their cling-film. Poach for 15mins. When cooked it will have the same texture of cooked chicken, immediate spring back. Remove the sausages from the pan and wrapping, brown in a pan to give the look of a normal sausage.

​
Like these recipes? Then you'll love