Afghan recipes - 2 recipes
Google Ads
Chef Tips and Tricks
How to trim and tie a roast
In this video, we show you the best way to trim and tie a roast, all by yourself! You don't need the butcher or supermarket to do it for you when it's so easy to do it at home.
Top rated Afghan recipes
Pilau and Peaches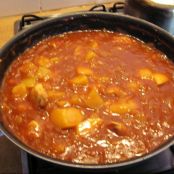 By thesmiley
Pilaf, or pilau, is a dish where the long grain rice cooked in a pan with broth, or cooked in a stew
500 g chicken breast or turkey fillets
1 can of peaches
1 can of peeled tomatoes
1 large can of tomato paste
1 chicken stock cube
5 tbsp soy sauce
3 tsp sambal or tabasco
a tad of Worcestershire sauce
1 onion
2 cloves of garlic
a tad of cornstarch
1 regular cup of mushrooms
butter
Rice
4

/

5

(

15

Votes)
Shami kebabs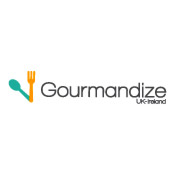 By Sbdiva
Gently saute the onion, green chillies, coriander, paprika, cumin, turmeric and garlic in a little low-cal cooking ...
500g/4oz lean lamb mince
1tsp each of ground coriander
garlic
salt
paprika
cumin and turmeric
2 onions
very finely chopped
4 green chillies
very finely chopped (or to taste)
4 tbsp freshly chopped mint
4tsp lemon juice
3

/

5

(

129

Votes)