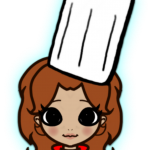 Kalamarakia Gemista (Stuffed Squid) Variation
By Melty Cat
Stuffed squid is a beautiful dish and contrary to popular belief it is NOT rubbery. If cooked correctly, the squid is soft with a little give on the teeth making for a wonderful meal. Kalamarakia Gemista is a Greek dish that combines squid with rice. It is usually stuffed with rice, spring onions and spices and bathed in a wonderful tomato sauce. This, however, is a variation that I develeloped to be enjoyed by all and is easier to make than the standard.
Google Ads
Rate this recipe
2.9

/

5

(

19

Votes)
Ingredients
1 large
whole squid (The length of your arm if you can afford it!)
1 to 2 small cups of risotto rice
1 small sample bottle of white wine (Pino Grigio works the best.)
1 garlic bulb
1 tablespoon of dark soy sauce
2 pints of chicken or beef stock (Beef gives more flavour
but chicken works with the white wine.)
1 packet of oyster mushrooms
2 tablespoons of fresh of dried basil
Details
Level of difficulty Difficult
Preparation time 10mins
Cooking time 15mins
Cost Expensive

Preparation
Step 1
Let's start off by preparing the squid. If you have never done this before, it may be an interesting experience... Prepare yourself for gooey feelings.
Step 2
First things first, reach up past the eyes and under the lip of the tube. Grip onto the main body firmly and pull out from inside. All the innards will (Hopefully) come out in one. If there are still extras, reach in and tug. You may also find an odd looking part that looks like clear plastic. This is the 'quill' and is pretty awesome looking. It is, however, not edible, so discard it with the innards. Cop off your tentacles making sure to cut at the base of the body just below the eyes. Be aware not to cut too close, as you will discover the beak if you do and it's not edible. You will notice your squid has the two wings on the body and the skin is probably covered in both a pinky purple coloured speckle and ink. Run this under water and pull down on one of the wings. This should pull away and start to tear off the membrane as well. Pull the other wing off and the membrane should just slip off with ease. If you are not sure, rub with salt to remove the rest.
Step 3
One finished, you should be left with tentacles and a nice, big, white tube that looks like a wizard hat. Wash the inside of the tube very well and make sure no innards are left inside and chop your tentacles into small pieces. Trim off the end of the tube and ta-daa. Congrats! You just prepped a squid!
Step 4
Chop up your garlic and slice your mushrooms into strips. (The smaller, thumb-sized 'shrooms can be left as is.)
Step 5
Then what you need to do is start on your filling. Start your stock boiling in a large pan. When this begins to boil, add a large knob of butter to a pan (I find a wok is perfect for this) and fry your garlic taking care not to burn it. Burnt garlic tastes foul and ruins the dish! In a seperate pan, fry your tentacles in a little oil and salt and set aside. Once the garlic is near to perfect, add your mushrooms in, the basil, squid tentacles and ladle a small amount of stock in. The stick will make sure that the garlic doesn't burn and keeps the mushrooms nice and soft when cooking. Add another knob of butter and melt it into the mix. Then add your bottle of wine and simmer for a short period to bring the temperature back up. Once it's back up, add in your risotto rice. Keep the heat high on your stock and ladle in a bit at a time and add your soy sayce when all your stock has gone. Cook until all the liquid is gone and the rice is perfectly soft and squidgy.
Step 6
Next you need to stuff your squid. Open up your tube and spoon in the mix, making sure to not fill it completely. (When squid is cooked, the tissue reacts and tenses up, so if you over stuff it, the filling will pour out. I'd say to leave an inch at the end.) Once you have stuffed it, get some cooks string (This is easy to find in most stores) and sew the open end up. Place in a hot oven at about 150 to 200 degrees fir around 15 minutes and turn every so often to ensure it cooks evenly.
Step 7
When it is done, you will notice that the outer layer will have a slight golden tinge. Serve with lemon roast potatoes, rosti or new potatoes.

​

Try not to overcook or you WILL end up with the legendary boot leather.
Like these recipes? Then you'll love