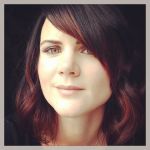 Super Low Calorie Fish Dinner
I am a massive fan of fish... although I never used to be and unbelievably its one of the quickest, healthiest dishes to make.

Quick, easy and incredibly tasty!

Nutritional Information
•345 Calories
•10g Fat
•50g Carbs
•37g Protein
•Vit A – 16%
•Vit C – 63%
•Calcium – 9%

Without the potatoes this would reduce the dish to 227 Calories. (6g Fat, 5g Carbs, 27g Protein)
Google Ads
Rate this recipe
2.1

/

5

(

72

Votes)
Ingredients
For the fish
•100g Cod Fillet (Skinless & Boneless)
•30g Total 0% Fat Free Authentic Greek Yoghurt
•0.2 tbsp. Mild & Light Olive Oil (I used Filippo Berio) to grease the dish
•1/2 Wholemeal Bread (I used Warburtons)
•1/2 Lemon Zest
•1/2 tsp Mixed Herbs
•1 Garlic Clove
For the Potatoes
•2 Baby New Potatoes
•1/2 tsp Wholegrain Mustard (Maille)
•Drizzle of olive oil
For the Veg
•3 Asparagus Spears
•25g Curly Leaf Kale
•1/4 Lemon Juice
•1/2 tsp Wholegrain Mustard
Details
servings 1
Level of difficulty Average
Preparation time 10mins
Cooking time 20mins
Cost Budget Friendly

Preparation
Step 1
Deciding to be a little creative I opted for a Garlic Lemon Herb Crust with a side serving of kale and asparagus and smashed mustard new potatoes (a posh version of fish and chips if you like, and much healthier at just 345 calories!). If you wish to reduce the amount of carbs in the dish leave out the potatoes (which came in at 118 Calories) and just up your serving of veg.

Before moving on to the fish put about 3 baby new potatoes into a pan or steamer to cook through. We'll come back to them later.

I created the herb crust by breaking up some stale wholemeal bread (I left a fresh slice on the windowsill in the sun to harden up), zested a lemon, added some garlic cloves and mixed herbs into a blender until they resembled fine breadcrumbs.

I used Total Greek Yoghurt to secure in place, but if you don't have any to hand you could brush the fish with a little olive oil. This was so simple to do and I was quite impressed with just how easy it was!

I then popped the fish in a slightly oiled baking dish and popped into the oven for 10-12 minutes on 190C.

Whilst the fish is cooking using a griddle (I didn't oil it) put in the asparagus and rotate whilst cooking. When you think the asparagus is almost ready throw in some kale.

As the kale is cooking, drain you potatoes and smash with a fork. Add in some wholegrain mustard and a little olive oil and mix well.

Pop the vegetables in a bowl and add the juice of 1/4 a lemon, a tablespoon of wholegrain mustard and a little drizzle of olive oil.

The fish should now be ready, so just plate up and enjoy!

​
Like these recipes? Then you'll love